Let's say you've just completed the 23 km Tartu Marathon. Now start walking back to Otepää, but go straight through the forest. When you arrive, take the mountain bike and ride with it 150 km to Pärnu. Off roads and tracks, not asphalt. In the meantime, carry the bike a few times over some bogs. In Pärnu, get in a kayak and start paddling towards Kihnu. Keep a compass bearing in the dark sea and try not to fall asleep. Paddling 40 km takes 5-6 hours. When you arrive, make a walking tour of the island, get back in the kayak and follow the same route back. Sounds like quite a long journey?
That's what an adventure sports trail looks like, with the difference that you don't usually go back the same way, but keep on going until you reach your destination – the finish. Expedition Adventure Racing is a team-based, ultra-long endurance sport. Competitors have to navigate their way through the wilderness by following a map and passing predetermined checkpoints to reach the finish line as quickly as possible. A classic expedition is 500 to 800 km long and lasts several nights. The race consists of stages, which are covered by human-powered transport: on foot, by bike or by watercraft. You will move without stopping, day or night, carrying all the necessary equipment and deciding for yourself whether and how much to rest on the difficult journey. The team is made up of four members, one of whom must be female.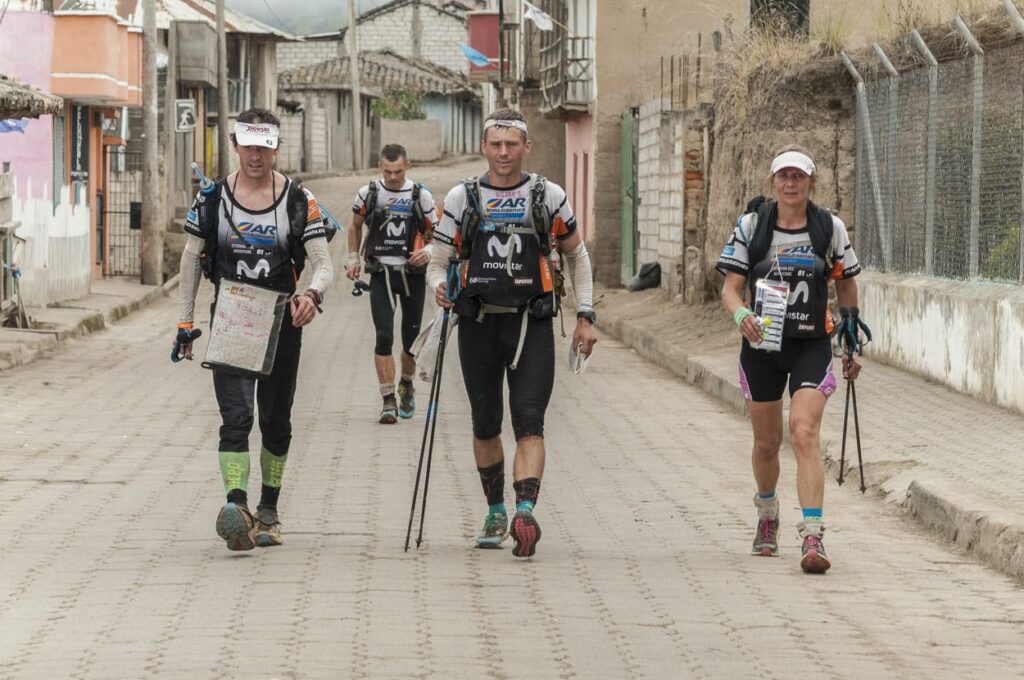 The races in Estonia are a bit more human in length, with the 200km trek from one place to another in Estonia providing the feeling, experience and emotion. One such race is the Tactical Foodpack Expedition Estonia, which will take place for the 6th time, starting on the first Friday in July at sunset. This expedition will be organised by Estonian ACE Adventure La Sportiva, Estonia's most experienced and strongest adventure sports team, of which the author of this post is a member. For the last 10 years we have been competing all over the world in different countries, fitting 3-4 ultra-long adventure sports competitions into one season. We've experienced days of 43 degree sunshine in the world's largest unpopulated wetland, Pantanal, where we also had to survive a tropical thunderstorm. We've felt the pain of 30m/s flying sand grains in the Ulungur desert in northern China and had to make an unscheduled sleepover (waiting for morning) in the Equador mountains at 4300m in dense fog and freezing rain. Each place visited and the lessons learnt have been unique, and the experience gained and strong self-analysis has helped our whole team to get better year by year. We've learned to listen to and know our bodies better, and we've acquired the skills to support ourselves and each other on the long journey – the team moves as fast as the slowest member of the team moves. At the last World Championships in Spain, we finished a historic 2nd place and this year we took our first ever World Cup series win in Lesotho, South Africa (we've already been motivated for new adventures by six 2nd places in the past with the phrase "don't come second this time").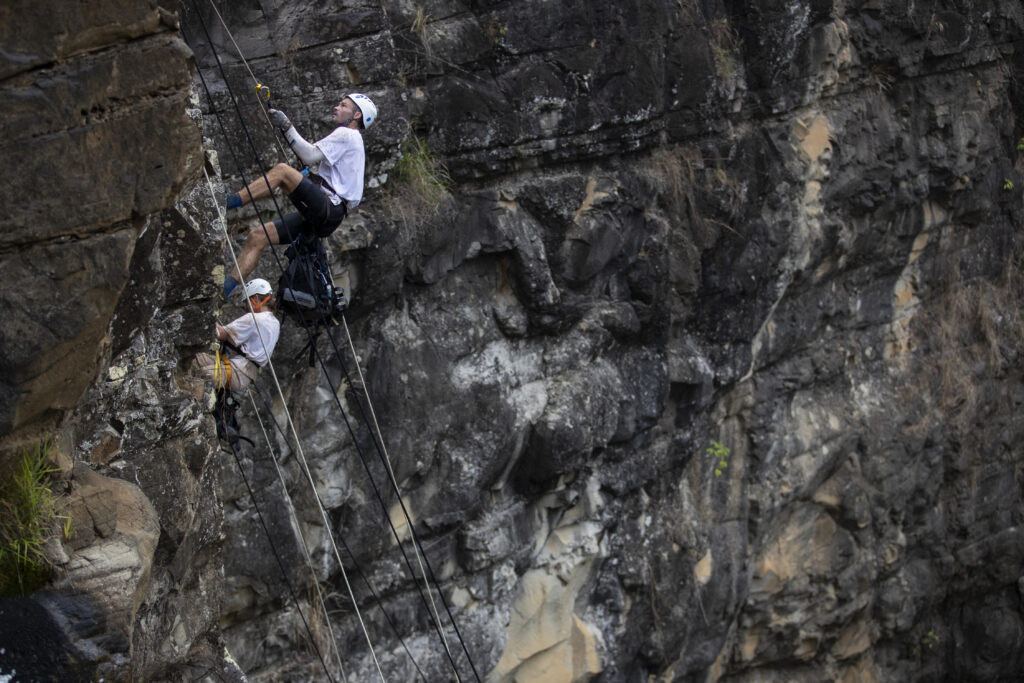 What have I learnt during all these years? From an individual perspective, successful competition, including active outdoor pursuits, consists of four main components:
Physical stamina, the ability to distribute one's strength and, most importantly, the ability to hold oneself. The legs are the most important asset, without them you cannot move from one place to another. If you feel a rubbing somewhere, you need to deal with it immediately to avoid dealing with the consequences. The sun may not be such a big problem in Estonia, but in warmer climates, a strong sunburn one day will cause the body to thermoregulate the next – the body will deal with healing.
Mental endurance, where the biggest enemy is actually sleep and coping with it in long races where sleeping time is up to the team and within the race time. For example, in the last MK stage, after 4 nights, sleep was 1h20min. With the Tactical Foodpack Expedition Estonia in mind, it's mentally tough to do some long stages and the thought of the finish is still so far away. Personally, I use to split the whole journey into sections. Rather than thinking how far it is to the finish, I think how far it is to the next transition point (to finish the stage on foot and get on the bike), or by chopping the stage even shorter, thinking about the next checkpoint and then the next one.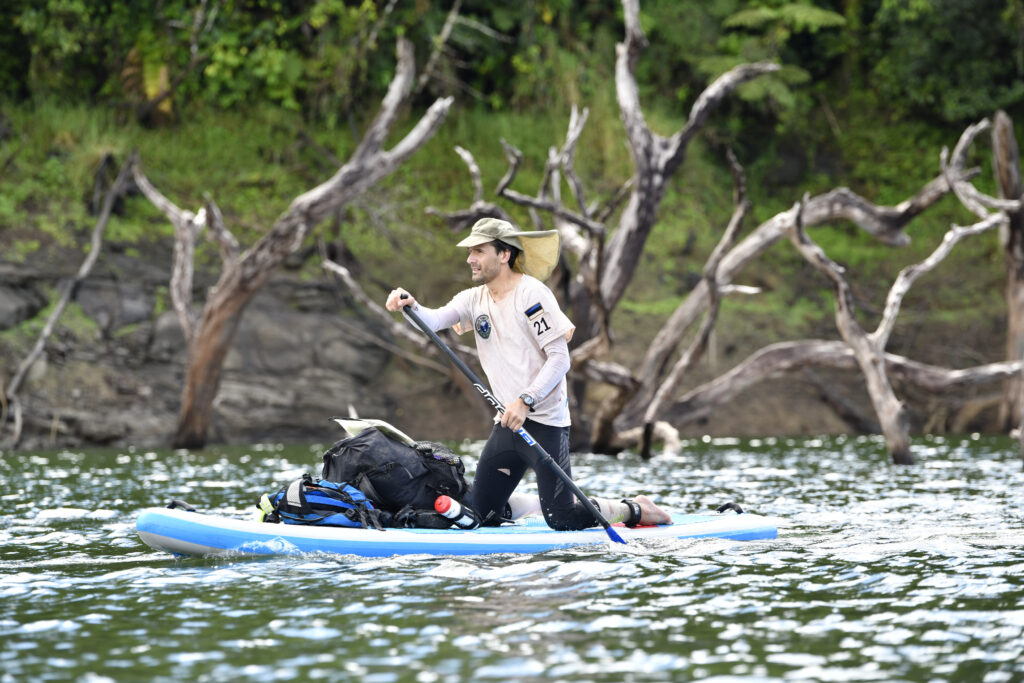 Food – you are what you eat. When we first started out in adventure sports, there was a big emphasis on the sweet – gels, sports drink etc. It soon became clear that you can't do long efforts on quick carbs, you need real food. Since in hot climates you can't bring your own sandwiches or carry raw materials with you days in advance due to spoilage ("travelling light" and no time for cooking), we've come to freeze-dried ready meals through practice. Food worthy of a real steak is provided by our local producer Tactical Foodpack, whose a la carte menu is extensive. We consume breakfast foods in places where there is no access to hot water. They can also be prepared very successfully with cold water. On the other hand, we consume our main courses in the changing areas where hot water is available or can be made. As the grip-bags are sealable, food can often be taken to the track. While on the trail, we also consume Tactical's Core Shake smoothies, which are very high in protein, and freeze-dried rum balls, which were added to the assortment this year, for dessert. During the race, the main rule of nutrition is to have variety, because the body doesn't want the same flavours all the time when it's exhausted, so we have Kalev's Kirju Koer, Corny, Sponser's gel, some vacuum packed pastries, marzipan, etc. A sweet sports drink causes nausea after a certain hour in most people. Therefore, we prefer to drink water on our outings or add non-caloric electrolyte tablets (Sponser products) to the water to improve the absorption of water by the body. The classic rule of nutrition is to put something in your mouth every hour in order to avoid energy gulps.
Equipment must be reliable and preferably previously tested. The sock must support the foot and the shoe must be supportive. CEP socks and La Sportiva's range of footwear have become our favourites. For trousers we use 2/3 length taped fabrics and the leg is supported by compression in the leg. We usually move with a single layer of clothing over the whole body in hot weather. For example, we wear a short sleeved shirt and have cuffs on our arms that can be pushed down when it gets hot and pulled up when it gets cool. In addition, they provide good protection from the sun, as does the beanie hat with a downward-facing neck cover. The bag always comes with a Core-Tex waterproof jacket, whose main function is not only to protect against the rain but also to provide an extra layer of warmth at night. According to the weather forecast and the compulsory equipment set by the organisers, a mid layer to keep the body warm and waterproof trousers are also included. As the humidity and heat cause feet to swelter, we will change socks and, if possible, shoes for dry ones at each changing area. In adventure sports, it is possible to bring your own equipment and food to certain changing areas, so you need to take advantage of these opportunities. Of course, we have headlamps for walking in the dark. We use Lupine products, which are reliable and can also be used to dive with confidence if necessary.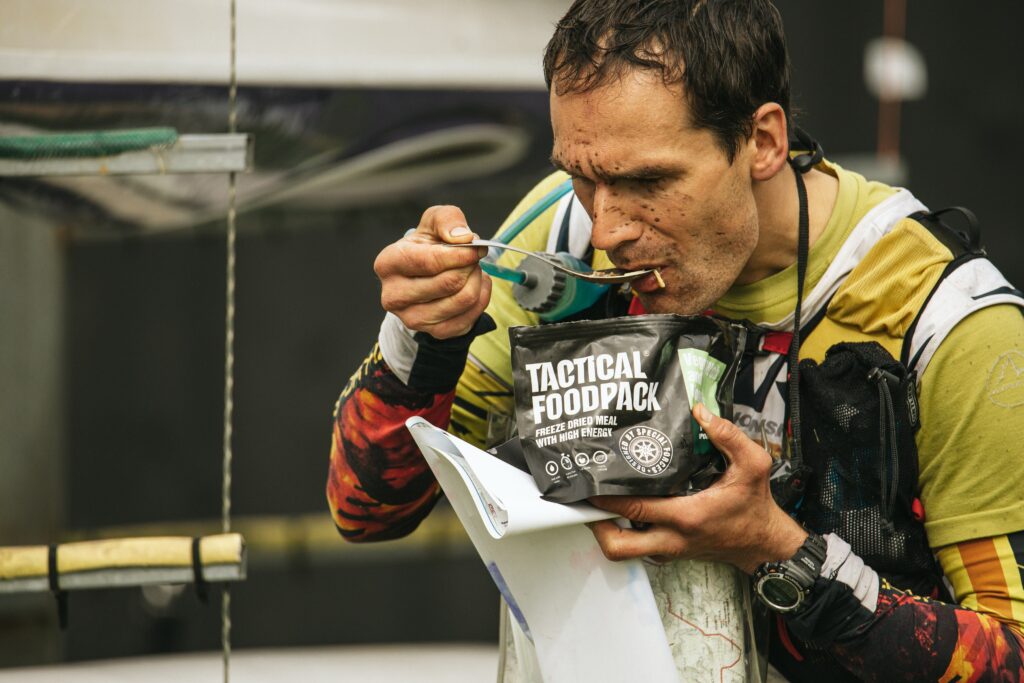 All this wisdom is also relevant when simply going on a longer hike. So why do we do it? This is a question that has been asked from us the most. "Look, it's such a competition… and what's more, a friend invited".
Apart from the desire to challenge oneself, to overcome oneself, adventure sport is a great way to experience the visual beauty of a region or a country. All this, of course, in a minimum of time. You will never have to follow the same route. Often you end up in places where you can't go with any tourist package. The route to be taken is carefully chosen by the organiser for the adventurer, and in the same way, we offer a strong positive emotion through our experience with Tactical Foodpack Expedition Estonia – https://expeditionestonia.com
Timmo Tammemäe Estonian ACE Adventure / La Sportiva