Fifteen years ago, Meelis gathered a group of boys from his circle of acquaintances who had a special affinity for the sea and a greater-than-average interest in waves. Most of the guys barely knew each other and had exactly the same level of sailing experience. They embarked on a journey to transport a yacht from Tallinn to Copenhagen for a world championship event, representing one of Estonia's top teams. From this group, a friendship formed and from that friendship, a team emerged. Thus began our journey from zero to the top.
After a few similar trips in the Mediterranean, we were offered the opportunity to acquire the same yacht that we had sailed on before, which was then called "Bering." We didn't let the opportunity slip away, and the idea became a reality. It was the year 2011. Initially, our plan was to enjoy the pleasures of sailing and the company of new friends with this yacht. Perhaps we would even participate in some Wednesday regattas. Compared to similar boats, our sail setup was negligible. We settled for the most basic Dacron sails used on round and overweight pleasure boats. Plans are meant to be exceeded, and our appetite grew as we progressed. In the middle of summer, we acquired a heavily used but suitable foresail from a competitor. It looked worse than a man's floor rag and resembled a tired witch's skirt, but it was still clearly better than the patches we had been using. This fact could be considered the beginning of the transformation of this group into a competitive sailing team.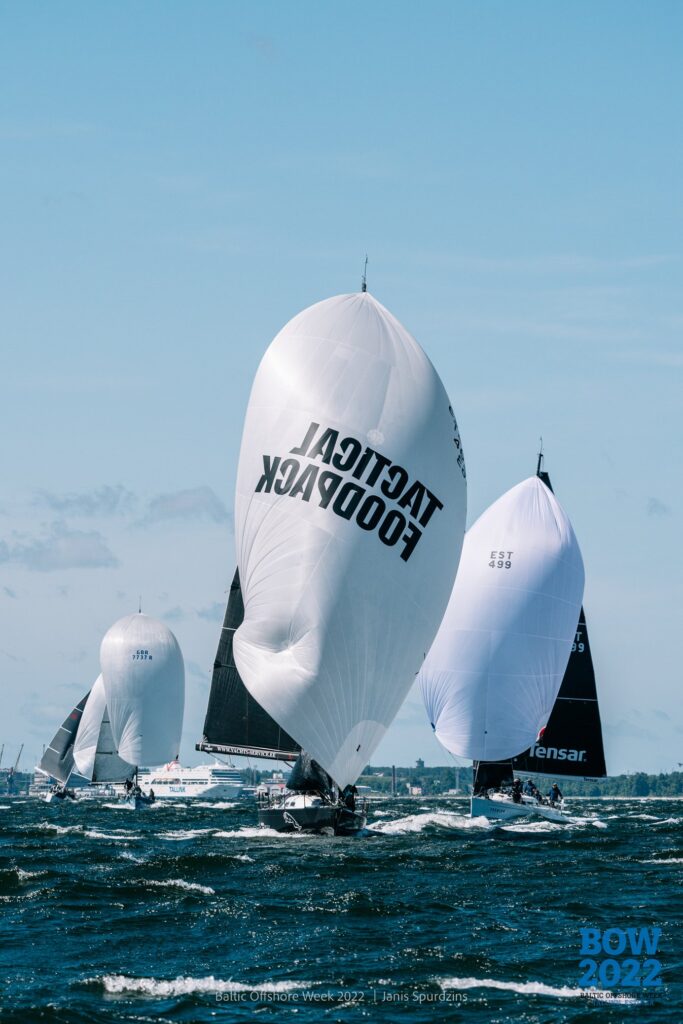 Soon, our burning eyes and enthusiasm began to attract "real" sailors as well. The world's best skipper, Tiit, joined our team, along with his longtime companion Indrek. A few years later, our great mentor and teacher, Raul, also joined us. It is largely thanks to them that our team's skills are at the level they are today, and we can only write and speak about them with pride. The first modest victories quietly started coming our way quite soon. We also began optimizing the yacht to some extent. The first significant triumph and a warning sign to our competitors came in 2014, three years after the start of Olympic (the current yacht). It was in that year that we won the BOW, the Estonian and Finnish championships. This can be seen as the great beginning of our rise or, in the language of mountaineers, the high camp near the summit. With the support of the duo Marko from Yacht Service, who are like a whirlwind of ideas, we have taken the yacht optimization to the maximum level, involving Cossutti, one of Europe's top yacht designers. The yacht has been extensively rebuilt. We have thrown out anything that could even fractionally hinder the boat's speed at sea, starting with all kinds of unnecessary doors, pieces of furniture, kitchenware, and ending with the music center, the paint covering the mast, and toothpicks. Everything has been discarded. In the world of motor racing, we have managed to turn a street sports car into a top-level WRC rally machine. Since weight is still crucial, we also had to optimise the provisions, or in plain language, the food supplies taken on board for long offshore legs. This is where Tactical Foodpack's freeze dried meals come in as an essential part. We quickly found common ground and taste with their food packs, and we established a shared language with the manufacturer. There is simply no equivalent alternative, and we can confidently state this as a fact based on our experiences. Tactical Foodpack has been a delightful and tasty cherry on top of our optimisation, perfectly aligned with our vision of staying at the top. These outdoor meals may have originally been planned for military personnel and hikers, but it quickly became clear that they are actually a perfect fit for sailors who appreciate good food.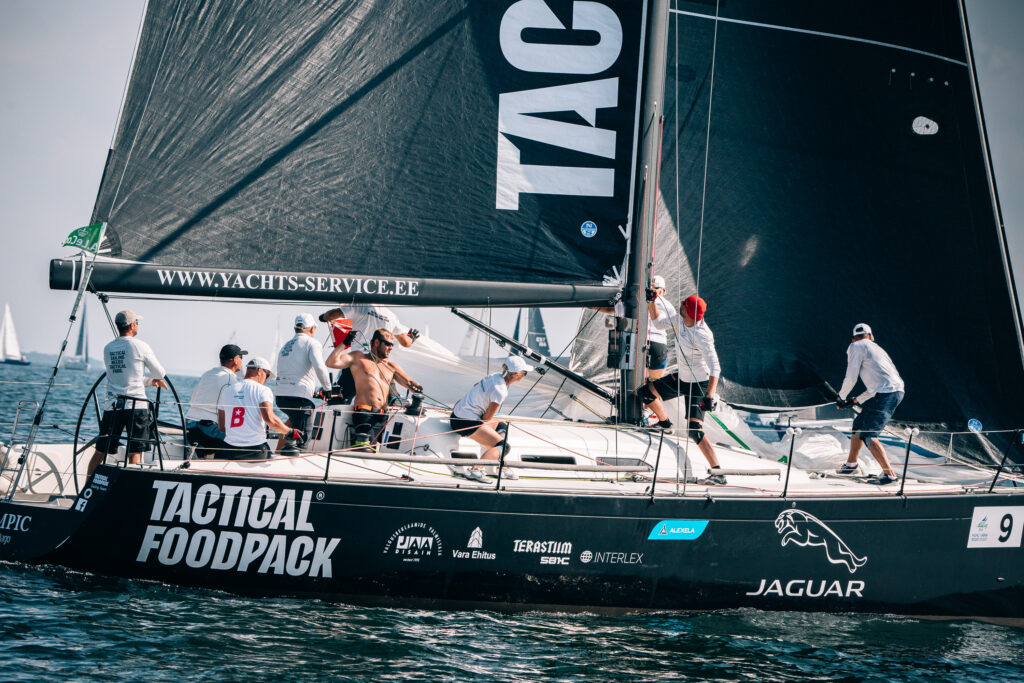 As a result of all of this, we have now won numerous titles. In high-level ORC competitions in Europe, we are feared and uncompromising predators by our competitors. We have already won several Estonian and Finnish championships and several Moonsund Regattas. We have won European and World Amateur Championships and even clinched coveted podium positions in the same competitions among professionals.
It sounds like an unbelievable fairy tale, and in fact, it almost is. Even the author of this story wouldn't believe it if they hadn't gone through this entire journey themselves and dedicated all those years to it. Olympic's team has gone from zero to the top of sailing solely due to the best of the best team, dedicated companions, and supportive backers who have all put their hearts into it.
Our answer to anyone who asks about our state of mind has always been and will always be: "We feel Olympic!"

Tactical Foodpack Sailing Team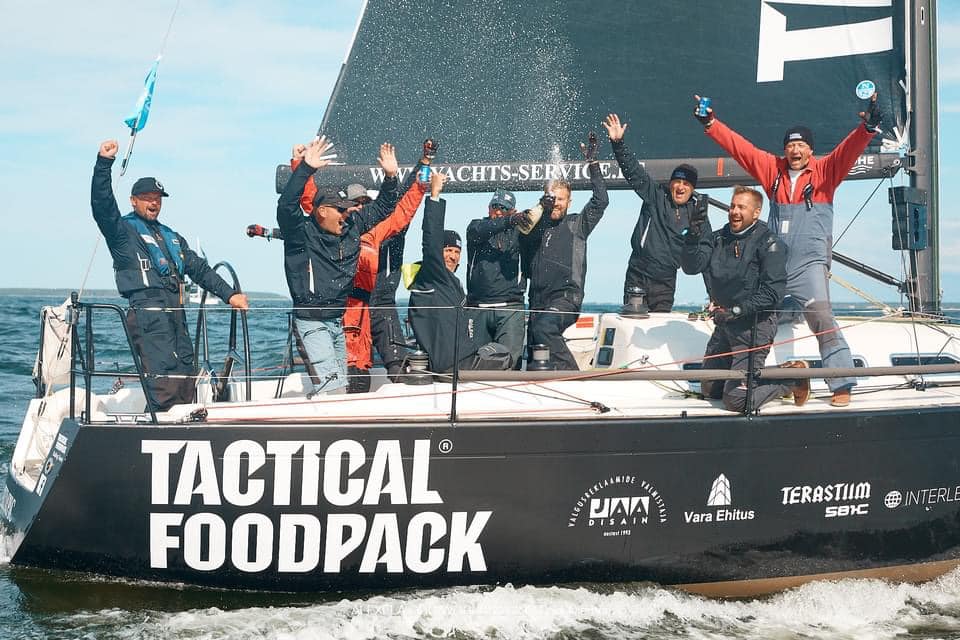 Tactical Foodpack has been a stage sponsor of the Moonsund Regatta since 2020 and has won the hearts of sailors with its excellent and diverse selection. Every year, we introduce new flavours as well. Sailors especially appreciate the ease of preparing our meals, the lightweight of the food pack, and the convenience of the packaging – weatherproof, compact, and requiring no additional accessories – you can eat straight from the pack. Thinking about recycling, you can rinse the package afterward, and thanks to its strong grip, you can reuse it for any purpose later on.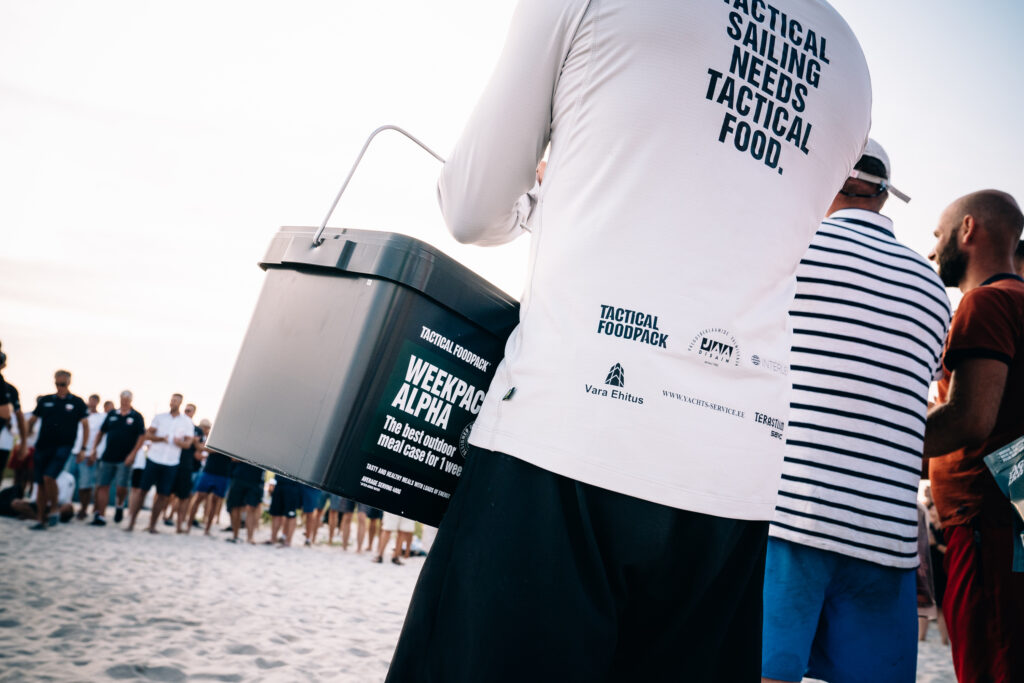 We also highly recommend exploring our Heater Bag, designed specifically for situations where boiling water is difficult. For example, during stormy seas. It significantly simplifies the food preparation process – just add cold water to the pack, a little bit of water to the heating bag at the bottom, put the food pack in, and the meal will warm up. The packaging keeps the food hot, allowing you to enjoy it precisely when you find the opportunity.
TIP! See how to use a heater bag – https://youtu.be/xkOuoFJQwZU
The Tactical Foodpack Sailing Team is also participating in this year's Kiel ORC World Championship, and we will be present with our tent in the sailors' village in Kiel, cheering for everyone. The competitions will take place from August 4th to August 12th, 2023. Come by and let's have a beer together!