Ready in 10 minutes, just add hot water, wait a bit and enjoy!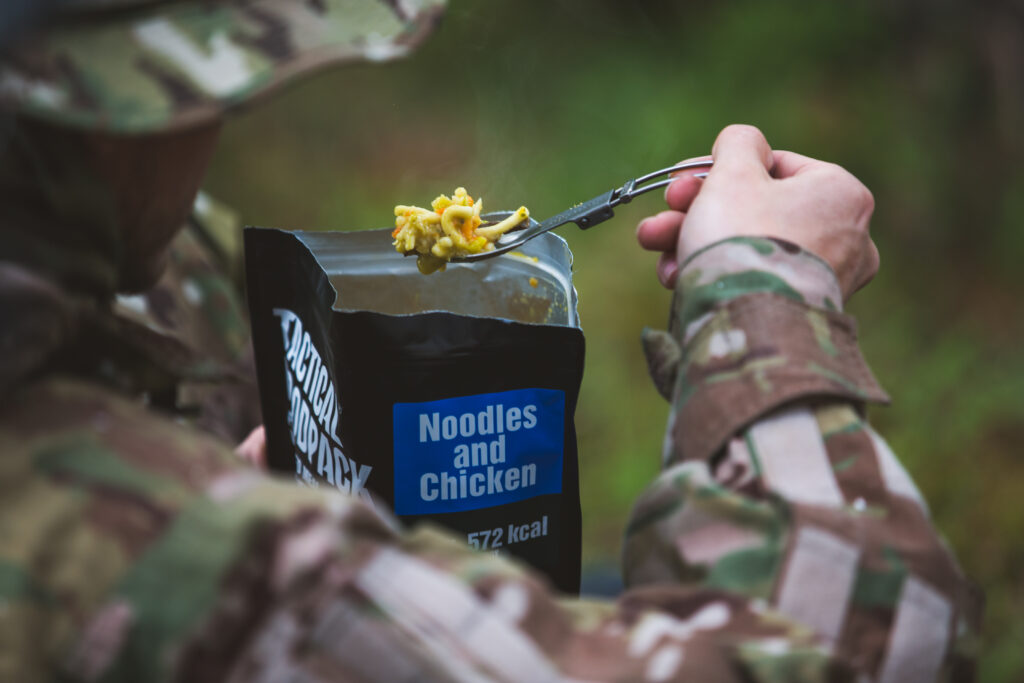 It is actually super easy. The easiest way to prepare Tactical Foodpack outdoor meals is to use hot water.
There are 4 main steps:
Open the package and remove oxygen absorber.
Add hot water about 300ml usually but make a quick check from the pouch or add just little by little.
Stir, close the zip and wait about 8 minutes.
Open the pouch, stir once again and if needed add a bit more water. Enjoy straight from the pouch!
Bon Appetit!
But there are some other options to prepare our outdoor meals as well. Even with cold water. Check it out from the videos:
How to make Tactical Foodpack with tactical heater bag?
How to make Tactical Foodpack with jet boil?
How to prepare Tactical Foodpack meals with Fire Pot or on small open flame?